Photographs taken in early 1970's as the USCG cutter Winnebago returns to Wilminton, NC, from weather patrol.
USCG Winnebago (WHEC-40) was an Owasco class high endurance cutter which served with the US Coast Guard from 1945 to 1973.1.
Coast Guard document on the Winnebago
Wikipedia article on the Winnebago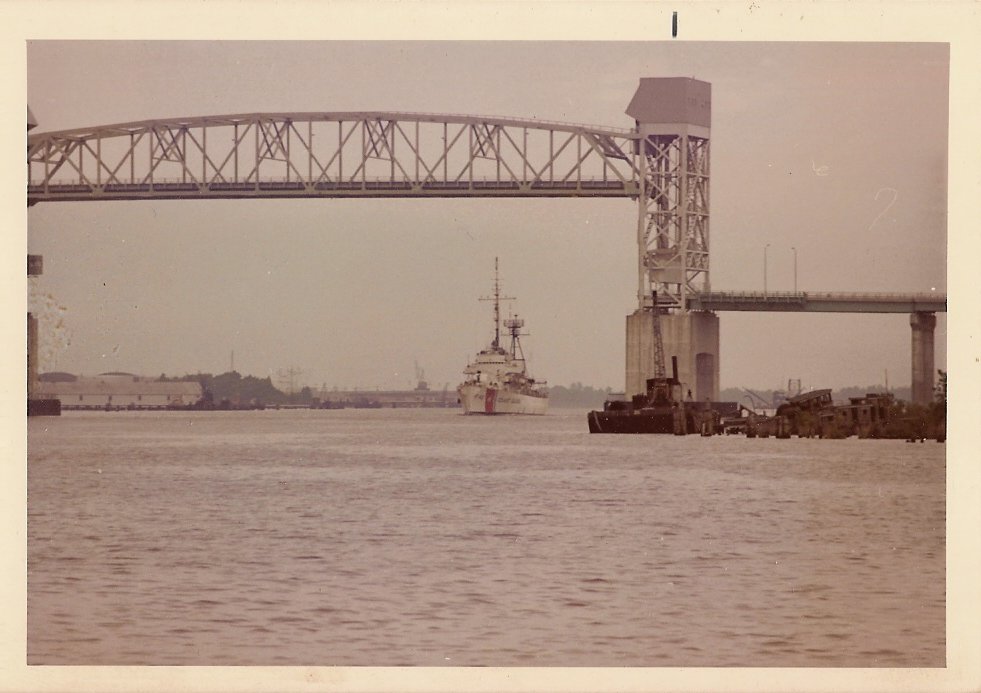 ---
Much to my chagrin, I find I have been calling the ship in the pictures the McCulloch for all these years, when in fact it was the Winnebago.